Life for most people today seems to consist of one hectic, over-scheduled day after another, stressing both mind and body. Everyone at MainStreet Essentials Day Spa in Montrose Colorado is dedicated to providing a nurturing and healing environment so that clients can feel totally relaxed and cared for as they make the most of beneficial and rejuvenating services that go far beyond superficial beauty treatments.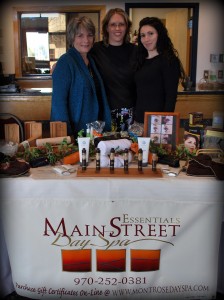 Imagine serene, immaculate surroundings filled with the sound of muted music and rippling water as Megan welcomes you and escorts you to the relaxing tea room. Experience an exceptional, personalized and luxurious treatment guaranteed to sooth body and soul. Everything seems soft, from the hint of lavender in the air to the buttery colors on the walls to the custom designed massage tables, facial recliner and dental chair. But there is firmness and strength as well, in the experienced hands of Licensed Estheticians Connie and Serena, Certified Massage Therapists Cindy, Kristi, Chandra and April, Registered Dental Hygienists Lily and Chris, and Nail Technician Lynette.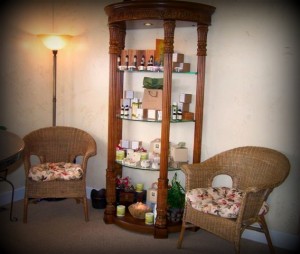 Partners Connie Trosper and Cindy Donohue had a vision to offer residents of Montrose and the surrounding area the opportunity to experience the highest quality spa treatments previously available only in a resort or major metropolitan area. They made that dream a reality as they found the perfect place to create a wonderful retreat and assembled a team of experienced and enthusiastic professionals who are highly trained, take pride in their work and put client comfort, needs and wants first.
While procedures such as massage and facials are sometimes perceived as a luxury, research has shown that when used on a regular basis, they can in fact provide many health and therapeutic benefits including improvement of circulation and posture, diminished chronic pain, effective treatment of a variety of skin problems, stress reduction and increased wellness. Also very important to everyone at MainStreet is client education, whether it involves a specific skin care regimen appropriate for each individual or to target a specific problem, or thorough home care instructions for a healthy, clean mouth and fresh breath. In addition, MainStreet takes special care in choosing its product line, which is often unique to the area, topnotch in quality, and frequently natural and organic in its ingredients.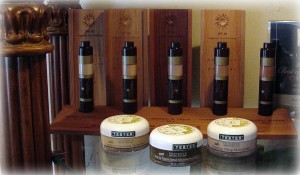 Colorado is famous for its high altitude, extremely dry air, endless sunshine, outdoor lifestyle and fit residents. It is equally well know for being the state with the 2nd highest rate of skin cancer in the country, severe sunburns, very dry skin and frequent aches, pains and injuries from all of those outdoor activities. MainStreet Essentials is there to help, whether it be protecting, supporting and supplementing the skin, helping rejuvenate sore muscles, or simply providing a soothing and luxurious mini-vacation for the mind and body. In addition, teeth cleaning and whitening procedures are available in an atmosphere that is calming and relaxing rather than clinical and intimidating and make a perfect partner to other spa services. Manicures and pedicures complete the full service care. There are a variety of special packages available as well as services just for men.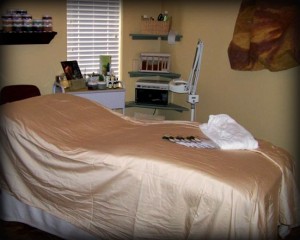 Perhaps most important of all is the personal touch literally and figuratively. "Many of our clients have been coming to MainStreet for a long time and have truly become good friends," Trosper said. "We learn a lot about them and they become like part of an extended family. It is meaningful to all of us to see the progress they make in their lives, and in conditions they wish to improve in their body or skin."
"Sometimes, people come here before seeing a doctor to see if we can help them," added Donohue. "Often we can. The touch of another person can be incredibly healing, comforting and nourishing, physically, mentally and emotionally. All of us are passionate about what we do and are thrilled to help our clients."
For complete information call 970/252-0381 or go to www.montrosedayspa.com